Because Tinyletter is mostly for mail, it's nearly impossible to find old newsletters. So I'm posting all my old newsletters here so they can be searched, indexed, all that. You're still better off just subscribing.

Elizabeth Pena died on October 14, 2014, at the age of 55.
October 14, 2017.
It has been a yet another long, exhausting, demoralizing, my-lord-what-horrors-this-world-can-have-at-times week, and I hope you will forgive me if I lack the energy to fully engage with it all in the newsletter today. Instead, I am simply going to tell you about some books I have read recently that are good. I need to read books more often than I do, so I'm going to extend the definition of "recently" a little farther than I should. Here are the last five I've read. They are all excellent books that you should buy.

We Were Eight Years in Power, Ta-Nehisi Coates. The two books I've read most recently are both anthologies, which makes sense but is still sort of a bummer. Reading a book piecemeal is about all I have time to do anymore, which is less about my attention span and more about my amount of spare time. But still. This book is half previously published pieces — including Coates' famous Bill Cosby piece — and half new essays, including the cover story in the recent Atlantic (that clearly inspired Jemele Hill's Twitter observations that started this whole new cycle of ESPN-Trump dumbness). Coates is a brilliant thinker and a gorgeous writer, one who is constantly challenging the reader's assumptions and biases with cold, sometimes unsparing logic. I don't always agree with him — I think he is wrong about the value of optimism, even if, heck, especially if, the optimism is unfounded — but he's the sort of writer who, when I find myself disagreeing with him, I'm find myself pretty sure it's because I'm wrong.




Chuck Klosterman X, Chuck Klosterman. This is a full-on essay collection, but many of these essays are fantastic, and he's added intros and footnotes and all sorts of things. I've always been a big Klosterman fan, even when I think he's full of shit. There are certain writers you make sure to try to read everything they've written, on pretty much any topic. Klosterman remains one of them.



Golden Days, Jack McCallum. You should read my friend Erik Malinowski's book about the Warriors as well — he was on the podcast last week — but don't forget McCallum's chronicle as well. I love watching the Warriors and find it a little baffling that everyone hates them so much. And McCallum is maybe the best NBA writer of all time. His Dream Team is still my favorite NBA book ever, but this stands up with it.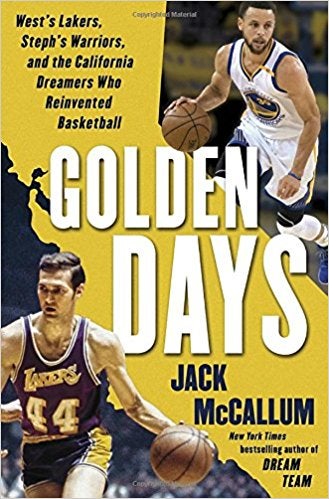 All Grown Up, Jami Attenberg. The only novel on this list, I'm sad to say, but it's a great one. Jami is an old friend of mine — she is the first person I ever drank with in New York City — and she has put together one of the most admirable careers in media I know, solely by being a great writer and working her ass off. My favorite book of hers is still The Middlesteins. But I think this is second.



Breaking Bad 101, Alan Sepinwall. I wish I wrote about anything as well as Alan Sepinwall writes about television. This is one of the best television shows of all time, and one of the best television critics to ever live. Each elevates the other.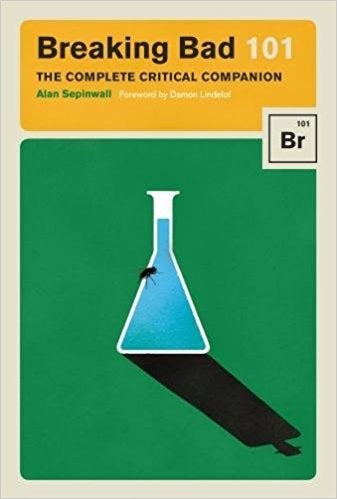 I sort of like doing these little recommendations. Maybe I'll do another one in two years, when I've had time to finish five new books.

Here is a numerical breakdown of all the things I wrote this week, in order of what I believe to be their quality. (This is an attempt to have an objective look at the value of my work in a way that I suspect will be difficult to sustain.)

1. The U.S.' Defeat Goes Beyond Just Soccer, Sports On Earth. I am still heartbroken by this game. Next summer is going to be so less fun now. FIRE EVERYONE.

2. On Jacob Eason, Mike Pence and "Optics," Sports On Earth. Georgia football and the national anthem controversy, two logical things to be placed together in the same column.

3. The Ramifications of Yankees-Indians Game Five, Sports On Earth. Obviously dated now, but I think I laid out the stakes pretty well.

4. Review: "The Mountain Between Us," Paste. Why isn't Idris Elba the biggest movie star on the planet yet?

5. Review: "Professor Marston and the Wonder Women," Paste. An underrated little movie that's an affable, smart crowd pleaser.

6. The History of Washington Nationals/Montreal Expos Pain, Sports On Earth. This was written before Thursday night's game. (Still think the 2012 game was worse.)

7. ALCS Preview: Yankees vs. Astros, Sports On Earth. Either one of these teams in the World Series would be fun.

8. NLCS Preview: Cubs vs. Dodgers, Sports On Earth. Love those Dodgers! Go Dodgers!

9. Confidence Pool, Week Six, Sports On Earth. I'd be doing a lot better on these if I'd stop picking the Cardinals.

10. Dive Dive Dive, Sports On Earth. Dive Dive Dive.

As I say every week: If you are the sort to subscribe to a weekly newsletter, I would have to think it wouldn't be too much of a hassle to subscribe to one of the three podcasts I do. You don't even have to listen to them! Just download them. Here they are:

Grierson & Leitch, a big Blade Runner 2049 discussion, along with The Mountain Between Us, The Florida Project and Bill and Ted's Excellent Adventure.

The Will Leitch Experience, NLCS and ALCS Previews with Alyson Footer. More coming next week.

Waitin' Since Last Saturday, Vanderbilt postgame, Missouri preview.

I'll be at that Missouri-Georgia game on Saturday. This is now the third Missouri-Georgia game I've been to Athens. I've lived here a while now!



Have a great weekend, all. Be safe out there.


Best,
Will